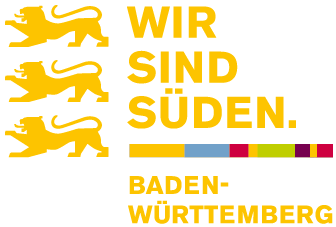 Welcome to Germany for connoisseurs

Baden-Württemberg is Germany for connoisseurs. A paradise for those with refined tastes, a dream for wellness fans, culturally minded visitors and nature lovers alike - Baden-Württemberg has something for everyone. Its towns, cities and scenery, its zest for life and its diversity.

Baden-Württemberg is Germany's southernmost and sunniest region - for connoisseurs and every restaurant guide it is also the country's leading culinary destination. Neighbouring France lends its gastronomic influence, vineyards abound, and the inns and taverns are committed to locally sourced products, traditional cuisine and regional wines. Lesser-known treats such as rostbraten, spätzle and maultaschen join pretzels, Black Forest gateau and ham, Lake Constance whitefish and lemberger, riesling and pinot gris wines. Arrive, indulge and enjoy.
Wellness and Baden-Württemberg go hand in hand. Wind down after a long walk and revive yourself in a spa, in thermal baths or in a wellness centre. Relax, sweat it out in the saunas and invigorate your body. Let your mind drift while your dreams soar. Treat yourself to a massage and feel your everyday cares melt away. You really are spoilt for choice. Close to 60 spas and health resorts make Baden-Württemberg Germany's number one region for wellness. It's well worth discovering.
Baden-Württemberg is also fantastic for nature. Its sheer beauty and its natural riches. South-west Germany is a place of captivating variety. Mountains, lakes, river valleys, gorges, upland moors and vineyards. The dramatic Black Forest, the mediterranean joie de vivre on Lake Constance, the Swabian Alb with its juniper scrubs and rocky valleys.
Landscapes that are just waiting to be discovered and to be conquered anew. By walkers, cyclists or by river.

The modern and the traditional exist in perfect harmony in the region's towns and cities: the capital Stuttgart, Heidelberg, Baden-Baden, Freiburg, Ulm and Constance - each one is an experience in itself with a character all of its own.
Culture also features strongly. There are two state theatres, three regional venues and nine towns and cities with major theatres. Among them is Stuttgart with its six-time opera house of the year and its world-acclaimed ballet. Museums such as Stuttgart's State Gallery, the Centre for Art and Media in Karlsruhe and Baden-Baden's Burda Museum are a sight to behold before you even step inside. Theatre festivals of award-winning quality enjoy pride of place alongside exhibitions, musicals and volkstheater.

Culture, natural beauty, wellness and culinary delights - welcome to the south-west of Germany, to Germany for connoisseurs.